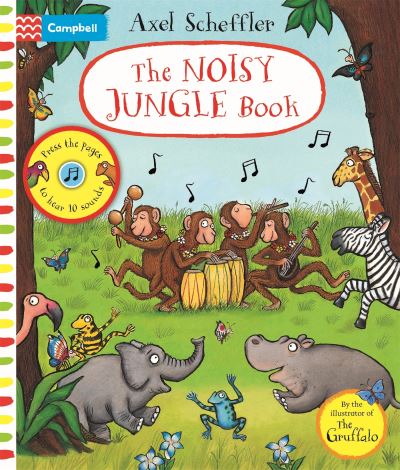 Axel Scheffler The Noisy Jungle Book: A press-the-page sound book
£14.99
An interactive sound book all about a noisy jungle, illustrated by the award-winning Axel Scheffler, with ten press-the-page sounds.
Little ones will love joining in with all the noisy jungle fun!
A munching giraffe, a roaring lion and a snuffling aardvark are just some of the animals making a racket down in the Noisy Jungle! With ten sounds to press, lots to spot and count and a rhyming story to share.
The Noisy Jungle Book is a gorgeous gift book young children will return to time and time again, with fantastic artwork from Axel Scheffler, illustrator of The Gruffalo.
Discover more noisy animal adventures with The Noisy Farm Book.
In stock