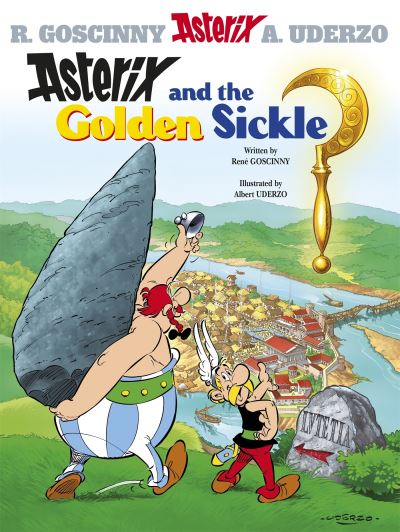 Asterix & The Golden Sickle
Out of stock
Astérix and his gang are in search of a golden sickle to replace the one that Getafix has broken. Unfortunately the sicklesmith, who is a cousin of Obelix's, has mysteriously disappeared.
The latest action-packed adventure from our indomitable Gauls, Asterix and the Griffin, is out now!
It's a disaster – the druid Getafix has broken his golden sickle. Asterix and Obelix go to Lutetia (now Paris) to buy him a new one. Soon they are tangling with the criminal underworld of the big city – can they outwit Navishtrix, Clovogarlix and the sickle-trafficking gang? Will Getafix ever be able to brew magic potion again?
Out of stock