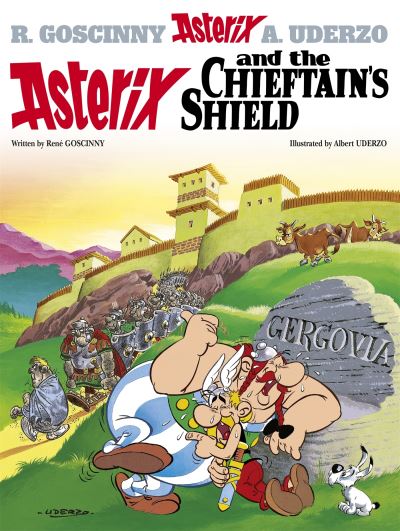 Asterix and the Chieftain's Shield
Out of stock
The hero Vercingetorix once defeated Julius Caesar near Gergovia in the Arvernian country. Although the tables were turned later at the battle of Alesia, the Gauls remember Gergovia as a glorious victory. Years later, Caesar plans to parade with Vercingetorix's shield – but where can it be?
The latest action-packed adventure from our indomitable Gauls, Asterix and the Griffin, is out now!
When the hero Vercingetorix was defeated he threw his arms at Julius Caesar's feet. Years later, Caesar plans to hold a triumph with his enemy's shield – but where is it? Romans and Gauls race to track it down, and Chief Vitalstatistix, dieting on a health farm, has a surprise to spring. Will Caesar defeat the Gauls again, or will the truimph go to Asterix?
Out of stock