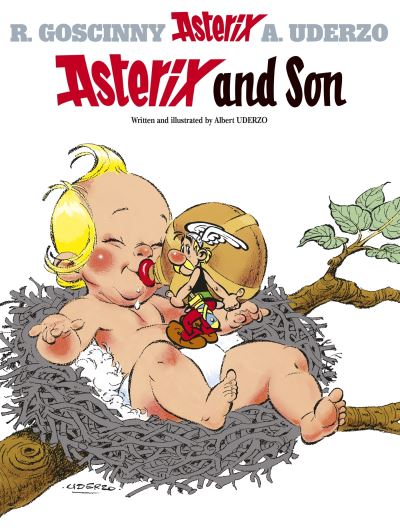 Asterix and Son
£7.99
A strange baby is left on Asterix's front door step and attempts to find his mother turn the village upside down. Adventures ensue as the baby develops a taste for the magic potion and everybody wants to claim parentage of this special infant.
The latest action-packed adventure from our indomitable Gauls, Asterix and the Griffin, is out now!
Who can have dumped a baby boy in a basket outside Asterix's hut? Child-care is something new to Asterix and Obelix, not to mention Crismus Cactus, Prefect of Gaul, masquerading as a Gaulish nursemaid. Why are the Romans after the baby – and just what plot is the treacherous Brutus hatching against Julius Caesar? Find out the answers inside.
In stock