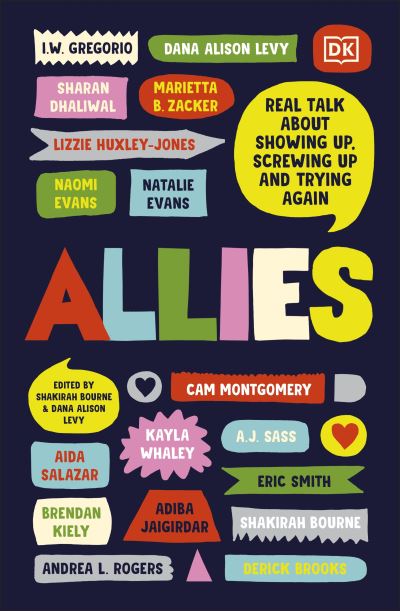 Allies
£12.99
Allyship is not a trend. Allyship is a journey, but it's not always easy to know where to start. See things from a different perspective with heartfelt real-life stories by writers from diverse backgrounds, abilities, and circumstances. Wherever you are in your allyship journey, these stories about what it means to be an ally can empower you to help make the world a better place for everyone. Find out what you can do and take an active role with resources like self-reflective questions, journaling ideas, prompts, and further reading. Be the reason someone feels seen, heard, and supported.
This book is for everyone. Because we can all be allies.
As an ally you use your power-no matter how big or small-to support others. You learn, and try, and mess up, and try harder. In this collection of true stories, 17 critically acclaimed and bestselling YA authors get real about being an ally, needing an ally, and showing up for friends and strangers.
From raw stories of racism and invisible disability to powerful moments of passing the mic, these authors share their truths. They invite you to think about your own experiences and choices and how to be a better ally.
There are no easy answers, but this book helps you ask better questions. Self-reflection prompts, resources, journaling ideas, and further reading suggestions help you find out what you can do. Because we're all in this together. And we all need allies.
A donation of 5% net sales in the UK will be donated to The Black Curriculum
In stock