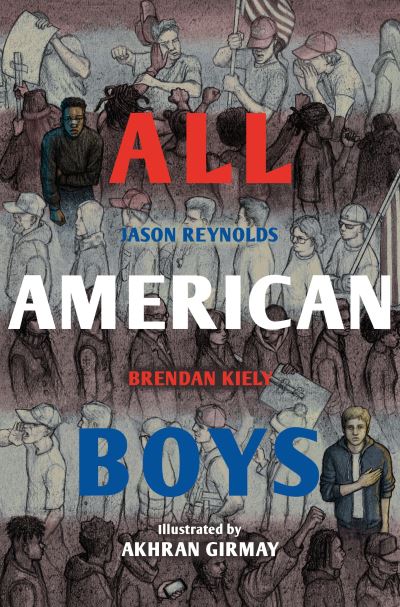 All American Boys
£9.99
A bag of chips. That's all sixteen-year-old Rashad is looking for. What he finds instead is a fist-happy cop, Paul, who mistakes Rashad for a shoplifter, mistakes Rashad's pleadings that he's stolen nothing for belligerence, mistakes Rashad's every flinch at every punch the cop throws as further resistance and refusal to stay still as ordered. But how can you stay still when someone is pounding your face into the pavement? There were witnesses: Quinn – a varsity basketball player and Rashad's classmate who has been raised by Paul since his own father died in Afghanistan – and a video camera. Soon the beating is all over the news and Paul is getting threatened with accusations of prejudice and racial brutality. Quinn refuses to believe that the man who has basically been his saviour could possibly be guilty. But then Rashad is absent. And absent again. And again.
I just wanted him to stop beating me. I just wanted to live.
After a violent act that leaves their community and, ultimately, the country divided, Rashad and Quinn – one Black, one White – face the truth that racism and prejudice are all around us. And there's a future at stake, a future where no one will have to deal with police brutality. They just have to risk everything they've ever known to speak out.
This edition includes evocative black and white illustrations from Akhran Girmay.
In stock