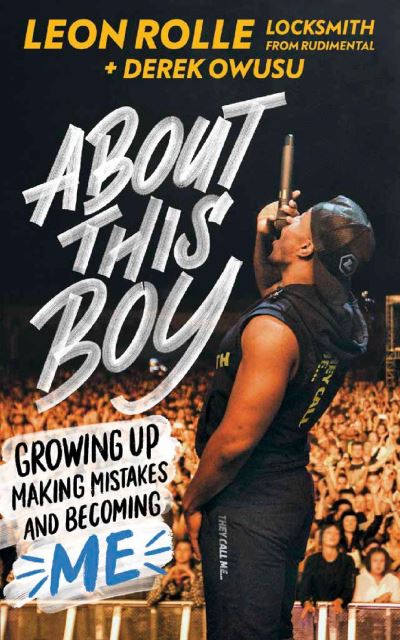 About This Boy
£9.99
Using powerful stories from his experiences growing up in Hackney, forming the band Rudimental with his best friends and playing semi-professional football, Leon Rolle, aka Locksmith, wants to show you that not only are you good enough, but that you too can achieve the impossible. With chapters exploring the importance of mindset, managing your emotions and the need for self-belief, Leon demonstrates how that it is often the mistakes, rather than the successes, that shape you as a person. Writing alongside the award-winning author, poet and podcaster Derek Owusu, this is a empowering guide that will help you find your confidence, seize opportunities and fulfil your incredible potential.
Leon "Locksmith" Rolle is one-quarter of the phenomenally successful band Rudimental. In this book, he shares his aspirational story. With chapters on mindset, self-belief and confidence, Leon encourages you to find balance and happiness, no matter what life throws at you.
Leon grew up in Hackney, where he played semi-professional football and went on to form Rudimental with three childhood friends. He says: "Things weren't always easy for me growing up, and I made a lot of mistakes. But I don't regret any of it, because everything that's happened has made me Locksmith, and that makes me proud. I want you to be proud of yourself too. You have the power to be great, and successes, mistakes and failures are all just a part of life. It's the journey that counts, because that's what makes you who you are."
Let Leon's story inspire you to embrace life and fulfil your incredible potential.
In stock