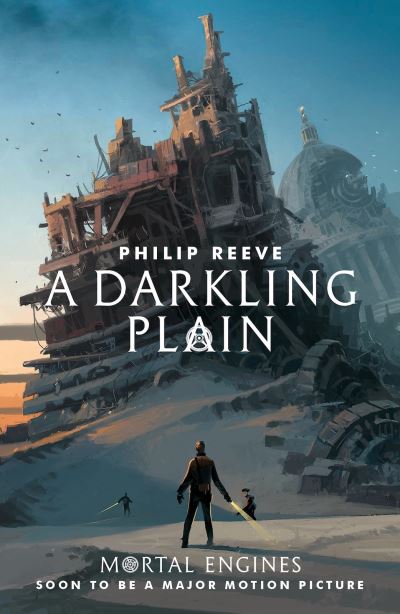 A Darkling Plain
£7.99
In the time of MORTAL ENGINES, London was once feared across the wastelands. Now it's a poisoned, lifeless wreck. But Tom and Wren believe the city may hide a secret at its heart that could bring an end to the war. The fourth book in the award-winning MORTAL ENGINES quartet.
In the fourth and final brilliant installment of Philip Reeve's award-winning quartet, after twenty years, the devastating world war between the predatory Traction Cities and their enemies is ending.
Wren and her father Tom Natsworthy travel the Bird Roads in their airship, trying to forget Hester's betrayal. But in the ruined wreckage of the city of London they make a discovery that changes everything. And Hester faces an implacable foe with the means and the will to destroy the entire human race.
MORTAL ENGINES launched Philip Reeve's brilliantly-imagined creation, the world of the Traction Era, where mobile cities fight for survival in a post-apocalyptic future. Now, in time for the film debut, the critically acclaimed MORTAL ENGINES quartet is repackaged with a fantastic and eye-catching cover featuring new artwork.
In stock