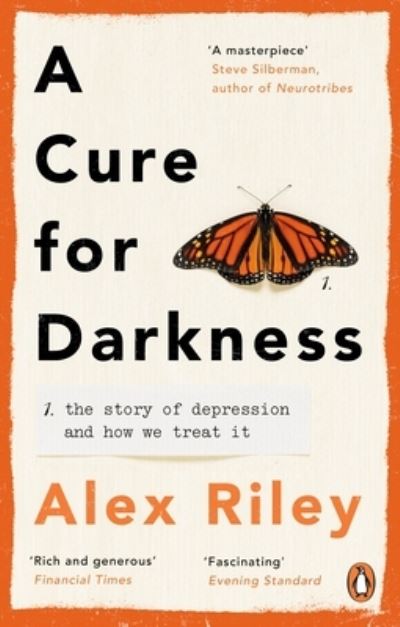 A Cure for Darkness
£10.99
What is depression? Is it a persistent low mood or a complex range of symptoms? Is it a single diagnosis or a range of mental disorders requiring different treatments? And is there a way of curing such a complex, and diverse, condition? A sufferer of depression himself, science writer Alex Riley has spent years thinking about these issues as he was prescribed antidepressants and underwent cognitive behavioural therapy.
'Boldly ambitious, deeply affecting, and magisterial in scope' Steve Silberman, author of Neurotribes

'Expansive and thoughtful, it illuminates the complexity and elusiveness of his subject' New Statesman
Depression is a leading cause of disability around the world today, a growing health crisis that affects us all. It is a complex and diverse condition. But it is also highly treatable.
In this profound and sweeping history, Alex Riley charts the macabre, ingenious, and often surprising developments in the science of mental healthcare over the last 2000 years. In the pursuit to understand his own experiences with mental illness, Riley interweaves his own family history with fascinating stories of biological and psychological treatments which illuminate the past, question the current state of diagnosis, and investigate the hype and hopes for future treatments.
From the re-emergence of long-forgotten therapies to a group of grandmothers who stand at the forefront of a revolution in mental healthcare, A Cure for Darkness is an essential exploration of one of the most pressing problems of our time.
In stock