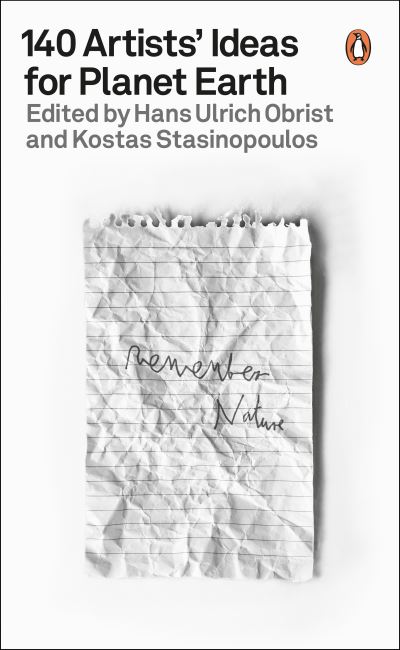 140 Artists' Ideas for Planet Earth
£8.99
Artists are uniquely situated to present new ideas about how we are living, the materials that make up our lives and how we can begin to work together to tackle the most urgent crisis of our time. Featuring Ed Ruscha's memorial plaques to trees that didn't make it, Judy Chicago's urge to make a mark and express a feeling, Jacob V. Joyce and Rudy Loewe's activism flowchart, James Bridle's instructions to help plants along with their global velocity, Vivienne Westwood's plea for lockdown not to be lost, Olafur Eliasson's poetic wisdom to 'look up, look down', Marina Abramovic's performance art for the climate, and Rose Wylie's recipe for cooking for the environment, alongside many more.
Through 140 drawings, thought experiments, recipes, activist instructions, gardening ideas, insurgences and personal revolutions, artists who spend their lives thinking outside the box guide you to a new worldview; where you and the planet are one.
Everything here is new. We invite you to rip out pages, to hang them up at home, to draw and scribble, to cook, to meditate, to take the book to your nearest green space.
Featuring Olafur Eliasson, Etel Adnan, Alexis Pauline Gumbs, Jane Fonda & Swoon, Judy Chicago, Black Quantum Futurism Collective, Vivienne Westwood, Cauleen Smith, Marina Abramovic, Karrabing Film Collective, and many more.
In stock